John E. Sirois, Estate Planning & Elder Law Attorney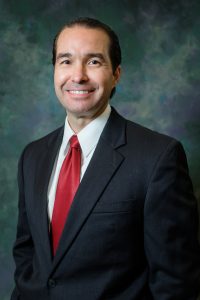 John E. Sirois, JD, MBA, CFP®, CIMA, CIMC, is based out of Houma, Louisiana practicing in the areas of estate planning, successions and probate, wills, trusts, special needs planning, Medicaid and long term care planning and business matters. He works with clients throughout Southeast Louisiana. Many of John's clients are retirees, pre-retirees, and seniors who wish to ensure their financial future as well as the financial security of their spouse, children and grandchildren.
In addition to his law practice, John is a Certified Financial PlannerTM, Certified Investment Management Analyst and Certified Investment Management Consultant. He is FINRA Series 24, 7, 63 and Louisiana Life and Health, and Variable Annuity Licensed. John's financial planning practice specializes in retirement planning, IRA rollovers and distributions, estate planning and investment management for pre-retirees, retirees, and seniors.
Through his understanding of the complex tax laws involving retirement planning and estate planning as well as his knowledge of investments, wealth preservation, and Louisiana Law, John is one of the few Louisiana practitioners with the credentials and experience to understand your entire financial planning "big picture".
John's comprehensive book Louisiana Retirement and Estate Planning: The essential financial planning book for retirees and pre-retirees offers answers to the complex issues unique to Louisiana – in a way that laypeople (i.e., not attorneys) can understand. Also, the book provides a roadmap to help individuals avoid the traps and pitfalls of estate planning, retirement planning and their retirement years.
He is a frequent lecturer on estate planning, elder law, Medicaid and long-term care planning, special needs planning, retirement distributions, and managing risk with investment portfolios. John has spoken to various groups and taught courses at Nicholls State University covering investments, retirement planning, IRA distributions, long term care/Medicaid planning, and estate planning. In addition has appeared as a guest speaker at Money Watch Live; a host and panelist on HTV's Bayou Time; and has taught continuing education courses on estate planning, long-term care planning, special needs planning and retirement distributions for attorneys, financial planners, CPAs, social workers, and insurance agents.
John Sirois' writing has appeared in publications such as Point of Vue Magazine and Encore Louisiana Magazine, and he has been quoted in the Times Picayune, New